Lift Table HW series
Product Detail
Product Tags
▲ Heavy Duty Design
▲ HW series lift tables meet EN norm and ANSI/ASME safety standards.
▲ These models can be used in above-floor or in-floor pit applications.
Standard Features of HW series:
With CE certification, meet EN 1570 ANSI/ASME safety standards.
Convenient electric and hydraulic system scissor design for easy lifting, lowering.
AC 110/220/380/460V,50/60Hz power supply, low-tention (24V) control box.
Applicable to various industries, especially in warehousing, logistics, manufacturing industries
Custom design and specs available.
Feature
Classic design, Electric lift table with controller.
Ensure safety, when something touch the bottom layer of platform during the descent, lift table will stop in a hurry.
Advantages:
Can be used in above-floor or in-floor pit applications.
Heavy duty design, load capacity from 1000KG to 4000KG.
Equipped with safe device(aluminum safety bar) to prevent descent on contact with obstructions.
Standard handheld wire-control buttom, multiple control modes for options.
With hose burst safety valve to stop the lift table lowering in case of hose breakage.
With compensated flow valve to control machine lowering speed.
With overload protection device(relief valve) to Prevent overload damage.
With safety wedge to facilitate maintenance.
With self lubricating bushings on pivot points to extend fork arms' life.
Removable lifting eyebolts can help the operation and installation of the lift table.
| | | | | | | | | |
| --- | --- | --- | --- | --- | --- | --- | --- | --- |
| Model | Capacity | Lowered  Height | Raised Height | Platform Size | Base Frame Size | Lift Time |  Power Pack | Net Weight |
| |  (kg) |  (mm) |  (mm) |  (mm) |  (mm) |  (second) | |  (kg) |
| HW1001 | 1000 | 205 | 990 |  820×1300 |  640×1240 |  20~25 | 380V/50HZ,AC 1.1kw | 160 |
| HW1002 | 1000 | 205 | 990 |  1000×1600 |  640×1240 |  20~25 | 380V/50HZ,AC 1.1kw | 186 |
| HW1003 | 1000 | 240 | 1300 |  850×1700 |  640×1580 |  30~35 | 380V/50HZ,AC 1.1kw | 200 |
| HW1004 | 1000 | 240 | 1300 |  1000×1700 |  640×1580 |  30~35 | 380V/50HZ,AC 1.1kw | 210 |
| HW1005 | 1000 | 240 | 1300 |  850×2000 |  640×1580 |  30~35 | 380V/50HZ,AC 1.1kw | 212 |
| HW1006 | 1000 | 240 | 1300 |  1000×2000 |  640×1580 |  30~35 | 380V/50HZ,AC 1.1kw | 223 |
| HW1007 | 1000 | 240 | 1300 |  1700×1500 |  1580×1320 |  30~40 | 380V/50HZ,AC 1.1kw | 365 |
| HW1008 | 1000 | 240 | 1300 |  2000×1700 |  1580×1320 |  30~40 | 380V/50HZ,AC 1.1kw | 430 |
| HW2001 | 2000 | 230 | 1000 |  850×1300 |  785×1220 |  20~25 | 380V/50HZ,AC 2.2kw | 235 |
| HW2002 | 2000 | 230 | 1000 |  1000×1600 |  785×1220 |  20~25 | 380V/50HZ,AC 2.2kw | 268 |
| HW2003 | 2000 | 250 | 1300 |  850×1700 |  785×1600 |  25~35 | 380V/50HZ,AC 1.5kw | 289 |
| HW2004 | 2000 | 250 | 1300 |  1000×1700 |  785×1600 |  25~35 | 380V/50HZ,AC 1.5kw | 300 |
| HW2005 | 2000 | 250 | 1300 |  850×2000 |  785×1600 |  25~35 | 380V/50HZ,AC 1.5kw | 300 |
| HW2006 | 2000 | 250 | 1300 |  1000×2000 |  785×1600 |  25~35 | 380V/50HZ,AC 1.5kw | 315 |
| HW2007 | 2000 | 250 | 1400 |  1700×1500 |  1600×1435 |  25~35 | 380V/50HZ,AC 2.2kw | 415 |
| HW2008 | 2000 | 250 | 1400 |  2000×1800 |  1600×1435 |  25~35 | 380V/50HZ,AC 2.2kw | 500 |
| HW4001 | 4000 | 240 | 1050 |  1200×1700 |  900×1600 |  30~40 | 380V/50HZ,AC 2.2kw | 375 |
| HW4002 | 4000 | 240 | 1050 |  1200×2000 |  900×1600 |  30~40 | 380V/50HZ,AC 2.2kw | 405 |
| HW4003 | 4000 | 300 | 1400 |  1000×2000 |  900×2000 |  45~50 | 380V/50HZ,AC 2.2kw | 470 |
| HW4004 | 4000 | 300 | 1400 |  1200×2000 |  900×2000 |  45~50 | 380V/50HZ,AC 2.2kw | 490 |
| HW4005 | 4000 | 300 | 1400 |  1000×2200 |  900×2000 |  45~50 | 380V/50HZ,AC 2.2kw | 480 |
| HW4006 | 4000 | 300 | 1400 |  1200×2200 |  900×2000 |  45~50 | 380V/50HZ,AC 2.2kw | 505 |
| HW4007 | 4000 | 350 | 1300 |  1700×1500 |  1620×1400 |  35~45 | 380V/50HZ,AC 2.2kw | 570 |
| HW4008 | 4000 | 350 | 1300 |  2200×1800 |  1620×1400 |  35~45 | 380V/50HZ,AC 2.2kw | 655 |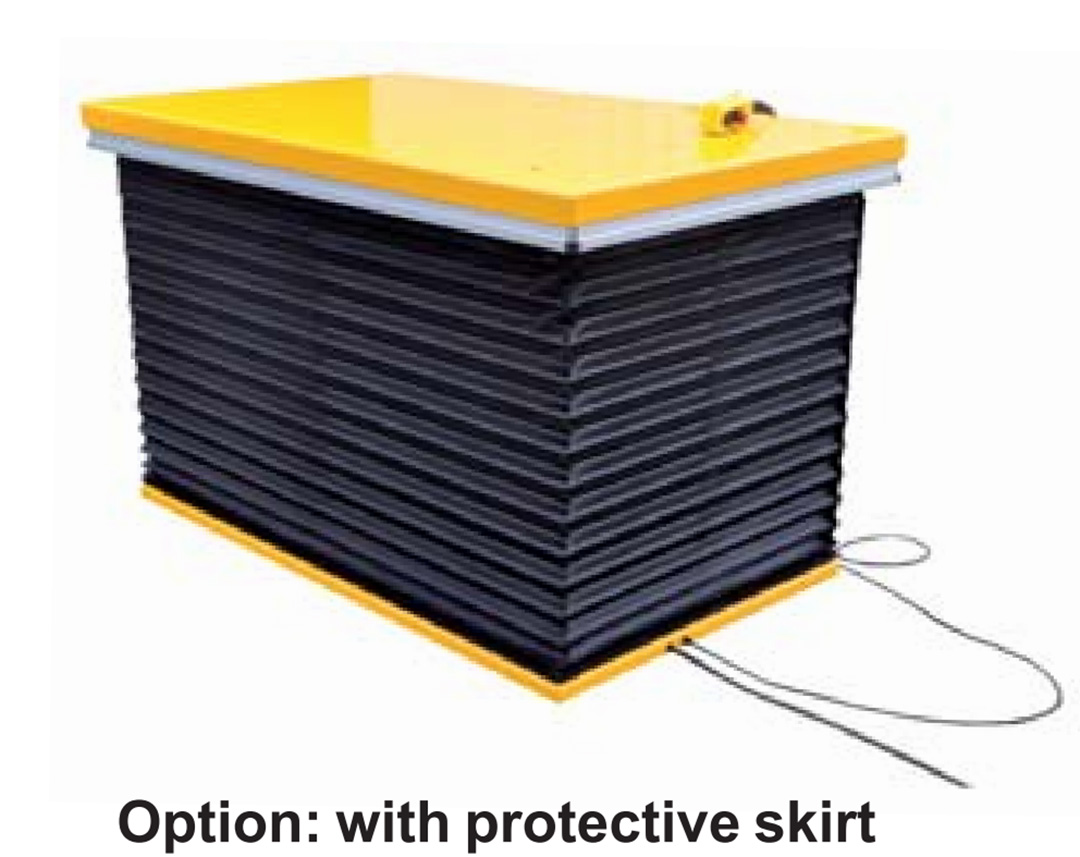 ---
Previous:
Lift Table AS series
---
Send your message to us:
Write your message here and send it to us