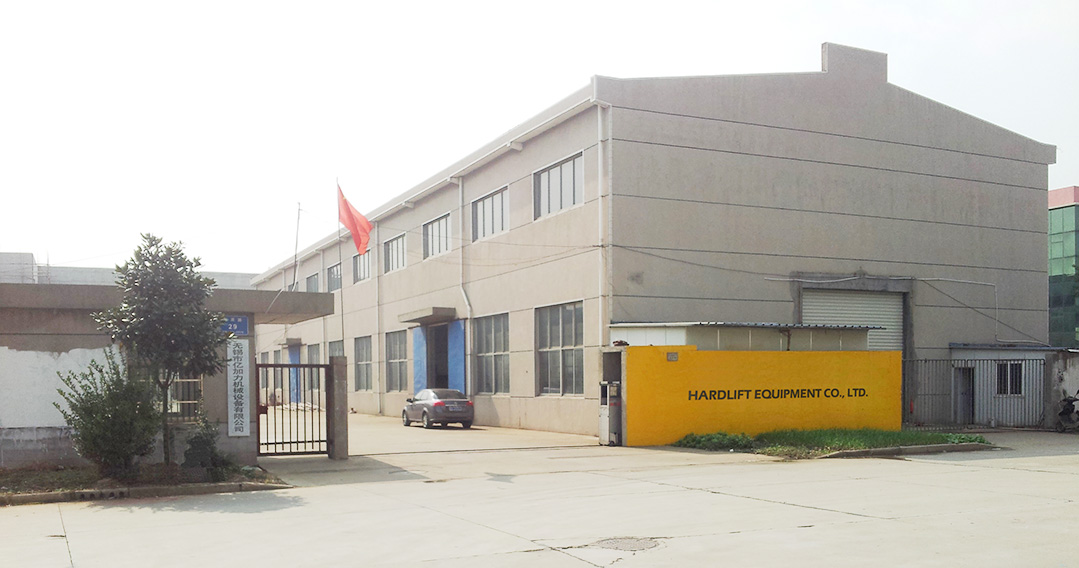 We Would Like To Invite You To Cooperate With Hardlift. It Will Be A Great Honor To Have You As Our Business Partner.
Dear Ladies and Gentlemen
We are very proud to introduce HARDLIFT company to you! HARDLIFT is one of the leading manufacturer for material handling equipment. We offer our customers a remarkably diverse selection of approximately 400 products for workshop, warehouse, transport etc. Our main products are lift tables, platform trolleys, high lifter, electric stacker, manual stacker, drum stacker, drum trucks, crane forks, moving skate, order pickers, hydraulic jacks, steel jacks, etc., besides our standard products, we also produce customized equipments to meet customer's special demand.
HARDLIFT is established in 2010 owned two factories with 7000 square meter and 70 employees. In the past 10 years, we are engaged in absorbing advanced products and technologies in the World to improve and develop ourselves. Based on our earnest and tireless efforts, we have grown into the specialist for material handling equipments.
We focus on quality and safety! Each product goes through the strict quality control and all necessary testing. Hardlift completes QA / QC system assures products with high and stable quality. Our reliable R&D system can provide customer OEM and ODM service with more efficient!
The products are praised and approved by our customers. The precise production, competitive price, fast and friendly service makes our products are already used by many companies and thousands of private people all over the world in their daily work.
Over the past few years of production and management and exploration, HARDLIFT sets up its own quality management system. We passed the ISO9001:2015 quality management system certificate and ISO14001:2015 environmental management system certificate. HARDLIFT also attaches great importance to social responsibility and certified by ISO45001:2018 occupational health and safety management system certificate.
We would like to invite you to cooperate with HARDLIFT. It will be a great honor to have YOU as our business partner.
As a manufacturer of international business, we are glad to meet more new customers - so no matter where you are, contact us today for world class service and the highest quality of machinery in the industry. With clients across Europe, North & South America, Africa and Asia, we are always enthusiastic to create new customer relationships and provide the best in customer satisfaction. We, sincerely hope the above information would suffice you to register Hardlift as one of the vendors for supplying Material Handling Machines by you. We look forward to your patronage and esteemed enquiries.